Our Inspirational Dance Workshop!
13 March 2019
Children in Years 3, 4, 5 and 6 are busy preparing for U-Dance 2019. We are composing a dance called 'Respect, Protect, Enjoy, Care, Share'. It is about caring for and enjoying the beautiful planet we live on and all the amazing animals that live there.
To prepare and develop our dance skills we have researched and learned about dances from around the world, including the Hawaiian Muscle Dance, traditional Austrian dancing, English Morris dancing, Chinese Folk dancing and many more!
We have also learned about different styles of dances such as ballet, modern, hip hop and so on.
We also had an amazing experience when we went to the Brewery Arts Centre, Kendal to see a live dance performance by Emergence Dance Company from Manchester. Three of the dancers ~ Tilly, Emma and Alana visited school in the morning to deliver a workshop about the evening performance. It was brilliant!.
We learned about their dance, which was about women, particularly the suffragette movement ( you can see an image from their show "And Still I Walk" below)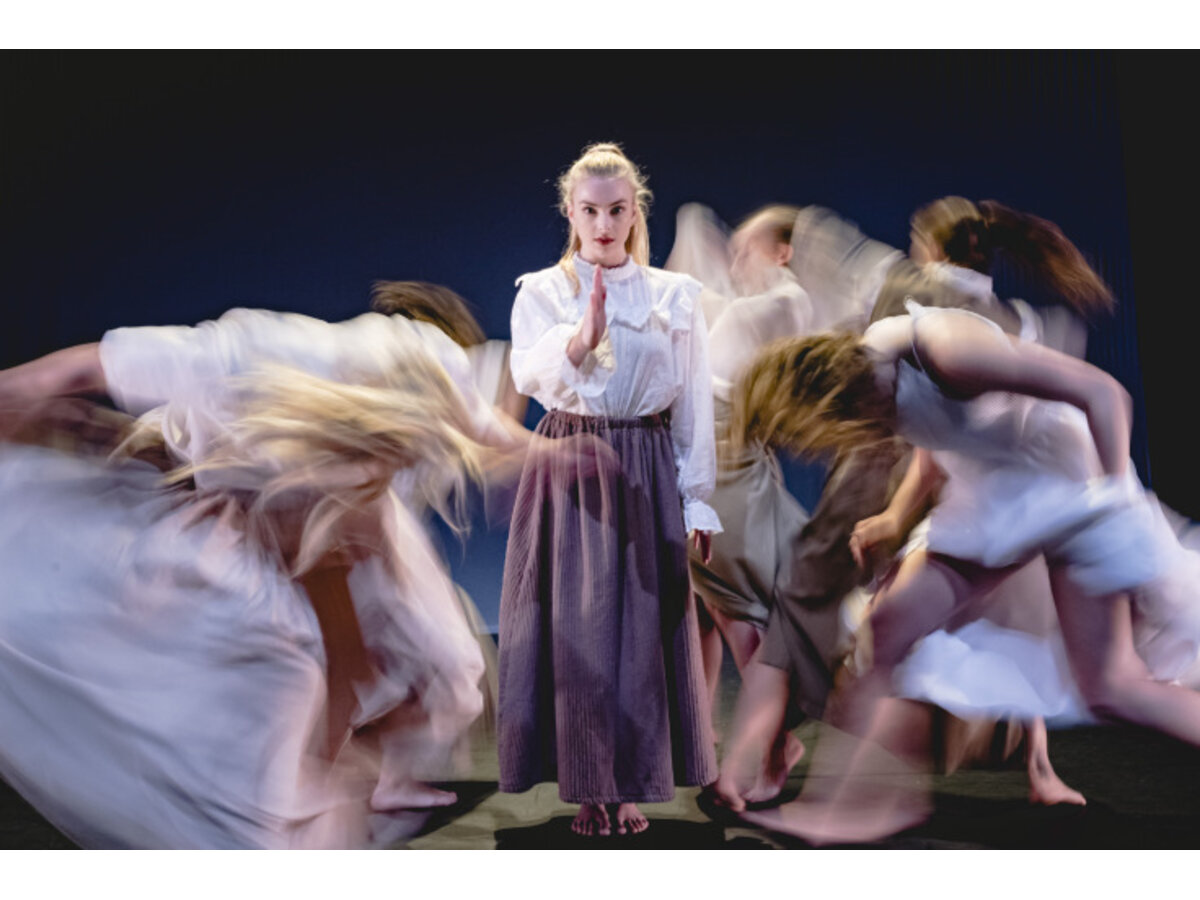 We all learned a section of the dance and added our own group motifs to this. It was such a good learning experiences and our visiting professional dancers were really impressed with our fantastic children and how well they learned.
Here are some comments from the children involved.
"I enjoyed seeing the emotion portrayed through the dance." Abigail
"I really enjoyed the dance workshop and it helped me to develop my skills." Lucy
"It was just fantastic." Ben
"It was inspirational." Sam
"I really enjoyed it when they came to the workshop and taught us some of the dance because we recognised it when we were watching the performance." Isabel
"I really enjoyed the workshop because we had the opportunity to make our own group piece to go with the section of the dance we had learned." Monty
"I enjoyed being able to learn their dance and do our own group motifs." Isabelle
You can see a selection of images from our exciting dance workshop below.